Memorial Wall
Click on photos to read the stories, or select a page below.
Those who cannot remember the past are condemned to repeat it.
~George Santayana
Jerry Darst
died on November 5th, 2012
Jerry, I miss and love you so much! You helped me and mom get though the day! I know your happier now, now you can be with your wife, But please always remember.... I love you! I have had a hard road to go down and since you been gone it seems to be harder! I know there's bumps in the road all the time but everything I have been through! Atleast you passed from old age! And a easy death! I love and miss you to the moon and back! I know your watching down on me! I love you! R.I.P!

Posted by Grace on January 13th, 2014
---
Ryan Weeks
died on November 5th, 2008
3yo Ryan from Oklahoma, USA, along with his mom and siblings, were known to child protective services. The first case was opened when Ryan was almost 1yo: the mother couldn't protect her children from drugs and violence in the home. Kids were moved between foster care, shelters, and her home multiple times. The last time they were sent back to live with her and her boyfriend, the judge reportedly said, "I hope I don't regret this." That's after he saw bruises on the kids and heard testimony of the kids, the foster parents, a doctor, and the DHS workers, stating that the children were being physically abused by the mother's boyfriend during unsupervised visitations. Ryan died of blunt force trauma to his head, which resulted in skull fracture and traumatic brain injury.

Posted by Manya on March 27th, 2016
---
Edward Miller
died on November 6th, 2013
Eddie was a 20yo man from UK who was murdered by his girlfriend, an older and much more experienced woman. They met two years prior to that, and she was emotionally and physically abusive. On multiple occasions she broke things around the house, gave him a black eye, even attacked him with a knife, but Eddie dismissed it, saying "Look at the size of her. What could she do to hurt me? It was only a small knife anyway."
She claimed to have been sexually abused as a child, and physically abused by her prior romantic partners, and Eddie told his mom "I want to help her, I want to support her. She hasn't had it easy and she is facing up to her demons.". Forensic psychologist Emma Kenny testified at the trial, "The reason that [she] tells him this information is so that when her behaviour is unreasonable, she can say, 'but it's not because of who I am, it's because of what's happened to me'. So she takes away responsibility of herself and she puts it on the responsibility of the people who've done these things to her. And that is quite powerful because what that says to Eddie is, 'if you let me down, if you hurt me, if you reject me, all you're going to do is be one of those horrible people that's made me the way I am. Can you please heal me, can you help me?' And that's clever because it means that she'll get what she wants."
On November 6th the woman killed Eddie by stabbing him 24 times, till the knife went 9 inches into his body and the blade broke off. The judge said, "Throughout this trial you have tried to portray yourself as a serial victim of domestic violence, that picture is not an accurate one."

Posted by Manya on February 27th, 2016
---
Anne-Marie Birch
died on November 7th, 2013
47yo Mrs Birch from Kent, UK, ran a dog walking firm and had an estranged husband of 20 years who was stalking her. She had a restraining order and an NMO against him, and he kept violating both. On one occasion he slipped a copy of the restraining order, with a threatening message handwritten across it, under her door. In the two months prior to her death, Mrs Birch called the police nine times about the stalking. During one such call she said, "I got the order against him, you know, it's with a power of arrest, but they said any, any time he contacts you, to phone and we'll get him arrested, but it's just not happening, there's nothing happening, you know." The last time Mrs Birch called the police was on November 7th at 8:32AM, she was concerned about her ex husband following her while she was dog walking. At 2:04PM on the same day someone called the police because they found her body on the path where she walked the dogs.

Posted by Manya on July 18th, 2016
---
Shaniya Davis
died on November 10th, 2009
Shaniya was a 5yo girl from North Carolina, USA, whom her mom sold to someone she owed money to. "I gave her to him to cover $200. He was only supposed to have sex," she said. Shaniya was found dead six days later. "I want to say I did the best I could with my children," the mother said in court. "I never said I was a perfect mother, but I was a good mother. I did what I had to provide for them. I did what I had to to make sure they were alright. I didn't have any help from anybody."

Posted by Manya on February 27th, 2016
---
Mia Williams
died on November 12th, 2012
Mia was a 41yo nurse from Virginia, USA. She was an army veteran, married to another army veteran (no criminal record), and they had two kids. The marriage was rocky, Mia had an emergency order of protection against her husband once, but didn't renew it when it expired. On September 12th, 2012, Mia and her husband had an argument, she said she wanted a divorce. A few hours later he stabbed her more than two dozen times in front of both kids. They threw things at him to try to get him to stop, and called 911, but their mom died. The man pleaded guilty to spare the kids the trauma of testifying in court. The kids are with their grandma, Mia's mother. She says: "They're in school, and they go through good moments and bad moments, just like us. That's why we want to get this behind us, so we can move forward."

Posted by Manya on June 26th, 2016
---
Meika Jordan
died on November 14th, 2011
Meika was a 6yo girl from Calgary, Canada. Her parents were divorced, and shared custody. On November 10th her father and stepmother didn't return her to her mom because a few days prior they burnt her hand with a lighter and didn't want her mom to see that. Over the following weekend they beat her to death. Here's how her stepmother explained this decision:
"I woke up at about four o'clock, it was the same thing again, you get the same screaming, the spanking, probably pulling on ears, you know, just the same regular normal stuff that we normally do. She acted up the whole entire day. So that's why she was being spanked and that's why she was getting even more riled up, more angry because it wasn't stopping... we kinda decided to shove her and try to give her motivational speech and yell at her and, you know, just get her going. And she wasn't doing what she was told."
Meika sustained multiple injuries, including brain trauma from being thrown down the stairs. She was clinically dead the when paramedics arrived, but was resuscitated and rushed to a hospital, where she died the next day. "My only saving grace is they were able to get her to the hospital just long enough for us to say those final goodbyes," said her mom.

Posted by Manya on May 20th, 2016
---
Jasmine McClain
died on November 14th, 2011
Jasmine was a 10yo elementary school student who was bullied because she didn't have brand-name clothing. Jasmine hanged herself. Her mom said, "I just lost it because she took her last breath in my arms. She was a loving child. I just don't understand."

Posted by Manya on February 5th, 2016
---
International Day for Prevention of Child Abuse
November 19th, 2001
Child abuse kills more than 3 children every day in America. Almost 80 percent of the perpetrators are parents. Physical abuse permanently disables 18,000 children and youth every year and seriously injures 565,000. If you have trouble controlling your temper around your kid, or feel frustrated with parenting him/her - please reach out for help.

Posted by Manya on November 19th, 2009
---
Ivy Atkin
died on November 22nd, 2012
86yo Ivy Atkin from Nottinghamshire, UK, died as a result of abuse in the carehome she was placed in for only 48 days. Lead investigator said, "Sherwood Rise Ltd took on responsibility for a number of elderly people who should be well cared for and should be trusted to look after them. This is not a case where they, and the director and manager Mohammed Khan, have let standards slip slightly. Standards were almost non-existent. As far as Ivy Atkin was concerned, there were appalling failures to provide her with the care she deserved. She spent 48 days inside that care home and during that time her health plummeted. When she was eventually rescued - and that's the word we have used throughout the investigation - she was emaciated, she was dehydrated, she was malnourished and she had the most horrific bed sore to the lower part of her back which had plainly not been cared for. It is right that people have been brought to justice over her death and this case shows that the care of the elderly and vulnerable is not something that people should take lightly." Ivy Atkin's case was, nationally, the first conviction of corporate manslaughter and gross negligence manslaughter together.

Posted by Manya on March 5th, 2016
---
Athena Angeles
died on November 23rd, 2011
3yo Athena from Connecticut, USA, was living with her mom, older sister, and mom's boyfriend. In October the man punched Athena in the face because she refused to eat. A family advocate from her preschool was making a home visit on October 18th and noted that her eyes "were both black, and her face was so swollen that Athena could barely open her eyes". In November Athena had to go to a hospital to get staples for cuts on her head that her mom's boyfriend inflicted. And when Athena was discharged, he punched her in the stomach, which resulted in internal bleeding that led to her death.

Posted by Manya on March 7th, 2016
---
Birthday of Billy Connolly
born on November 24th, 1942
Billy Connolly Scottish comedian,musician and actor. At the age of 4 Billy's mother abandoned him and his sister whilst their father was serving in RAF in Burma. They went to live with two aunts both of who resented having to look after the children. He was frequently belittled by them and was often called stupid. He would later say " I'm a happy man now but I still have the scars of that". In Connolly's biography "Billy" written with his wife Pamela Stephenson he speaks of the return of his father from war and the subsequent physical and sexual abuse he suffered from him for 10-15 yrs old. Throughout his life he was an alcoholic until he became teetotal in 1985. In 2013 he underwent surgery for early stage prostate cancer and was also treated for Parkinson's Disease. He has received many awards throughout his career including a BAFTA life time achievement and CBE. He has also been voted number one in the "world's greatest stand up comedian" category twice. He is Patron for the National Association for Bikers with a Disability.

Posted by eagle22 on October 7th, 2015
---
Dwight Tobyne
died on November 24th, 2009
57yo Mr Tobyne from Arizona, USA, had three kids and two grandkids. He owned and operated a financial services company, was involved in youth sports, coaching his daughter's softball team, caddying for his son's golf tournaments and refereeing basketball games with his oldest daughter. He enjoyed bicycling, camping, snowshoeing, hunting and especially enjoyed exploring the mountains of Colorado. In November of 2009 Mr Tobyne was divorcing his wife and moving out. The night before the move, she shot him in the head, dismembered his body, scattered it around three counties, and used his email and cellphone to make their kids and family believe he was still alive. The children reported him missing in July, because, while emails kept coming, he missed Christmas with family and the birth of a grandson.

Posted by Manya on July 8th, 2016
---
Miranda Crockett
died on November 24th, 2012
Miranda was a 10yo girl from Oregon, USA, who lived with her dad, stepmom, and stepmom's kids. She was homeschooled, and neighbors were surprised to find out she lived there. The stepmother punished Miranda in strange ways, for example - by making her sleep in a closed box that was placed in the bathroom. On November 24th she tied the child up and placed her in an ice bath. Miranda drowned.

Posted by Manya on March 7th, 2016
---
International Day for the Elimination of Violence against Women
November 25th, 1981
35% of women and girls globally experience some form of physical and or sexual violence in their lifetime with up to seven in ten women facing this abuse in some countries. It is estimated that up to 30 million girls under the age of 15 remain at risk from FGM/C, and more than 130 million girls and women have undergone the procedure worldwide. Worldwide, more than 700 million women alive today were married as children, 250 million of whom were married before the age of 15. Girls who marry before the age of 18 are less likely to complete their education and more likely to experience domestic violence and complications in childbirth. The costs and consequence of violence against women last for generations.

Posted by Anonymous on November 25th, 2011
---
Adrian Jones
died on November 25th, 2015
7yo Adrian from Kansas, USA, lived with his dad, stepmom, and 7 sisters. All the children were homeschooled, and the police is investigating allegations of physical abuse, neglect, unsanitary conditions, food deprivation, and torture (Adrian was forced to stand in stress positions for hours at a time). The boy disappeared sometime in September but the police only learned of it when they came to the house because of an unrelated domestic violence call. They believe Adrian's body was fed to pigs the couple purchased around the time of his disappearance. The parents were charged with murder, the surviving children were removed from the house.
"He was so sweet, and these big eyes just filled with wonderment, very inquisitive and begged, begged for love and attention," Adrian's nanny said.

Posted by Manya on July 8th, 2016
---
Christopher Valdez
died on November 25th, 2011
4yo Christopher from Chicago, USA, was a happy, appealing boy, who loved Spiderman, according to his grandpa. "He also had this little rabbit that he would squeeze and it would sing a song. He would walk around with it all day," the grandpa said. Christopher lived with his mom and mom's boyfriend, and attended a Thanksgiving family dinner with a black eye covered with concealer, wearing a hoodie, and not eating. The family notified police of suspected child abuse, meanwhile preparing for Christopher's birthday party, with a cake and presents. Police found the boy dead, he was beaten to death on his 4th birthday.

Posted by Manya on July 8th, 2016
---
Naomi Hill
died on November 26th, 2007
4yo Naomi from Wales, UK, was drowned by her mom, Joanne, in a bathtub. Naomi had mild cerebral palsy, and Joanne said she was ashamed of her daughter's disability. Joanne was having mental health issues since she was 17, but her treatment was discontinued three months prior to Naomi's death because NHS felt she didn't need it any longer. Naomi's dad said, "Joanne is a non-swimmer with a fear of water. To be held under water is her biggest fear. What she did to my princess Naomi was evil. There's not a minute that goes by without me wishing that [Naomi] was still here. She was my constant companion, she was my best friend, she was my little princess.".

Posted by Manya on March 5th, 2016
---
Eleanore Tibble
died on November 27th, 2000
Eleanore joined Australian Defence Force as a cadet when she was 14. She was sexually abused by her superior officer (30yo guy), and told to either resign or get dishonorably discharged. On November 12th a wing commander decided that she should not be charged with fraternization - but nobody updated 15yo Eleanore on this decision. Two weeks later she committed suicide. Her mom said, "Not a day goes by that I don't think about my daughter and the abject waste of her life. She died probably thinking she was doing something honourable, saving her family the shame of a dishonourable discharge."

Posted by Manya on July 5th, 2016
---
Conner Conley
died on November 28th, 2009
10yo Conner from Indiana, USA, was killed by his 17yo brother who wanted to be like Dexter, a fictional serial killer from a TV show. He choked Conner, dragged him into the kitchen unconscious, strangled him there for 20 minutes, and then wrapped Conner's head in two plastic bags and sealed them with electrical tape. Conner might have been alive at that point. The brother then put him in his truck, drove to his girlfriends house, and they watched a movie about a man on death row for murdering a child. Here's how he explained what happened: "Like I had to… like when people have something like they are hungry and there is a hamburger sitting there and they knew they had to have it and I was sitting there and it just happened." The teen was obviously mentally unwell, and yet the parents were comfortable leaving the 10yo alone with him. Moreover, when he dumped Conner's body in the fields, he explained to the parents that Conner is visiting with grandparents and will be spending the night - and the parents didn't think to double-check.

Posted by Manya on June 26th, 2016
---
Roderick RJ Arrington, Jr
died on November 30th, 2012
RJ was a 7yo boy from Las Vegas beaten to death by his parents, Dina and Markiece Palmer, because he didn't finish his homework and lied about reading the Bible. Investigators said that his mom "stood by and let her husband" shake and beat RJ to death. When admitted to the hospital, he had extensive bruising and abrasions all over his body, from previous beatings (some of which were inflicted by his mom as well), and brain swelling. RJ died the following afternoon.

Posted by Manya on December 4th, 2015
---
Jeffrey Baldwin
died on November 30th, 2002
Jeffrey was a 5yo boy from Toronto, Canada who died of neglect. There's a bronze statue in Greenwood Park, Toronto depicting Jeffrey dressed as Superman, a superhero he loved. When he was 1yo, his parents lost custody due to allegations of abuse, and he and his older sister went to live with their grandparents.
According to later court testimony, Jeffrey and his sister were kept in a locked room at night with furnace vents shut, and when released were forced to eat with their hands from a mat on the floor. The boyfriend of Jeffrey's aunt who also lived in the house, declared that Jeffrey's grandmother did not love him or his sister, and that they were purely a "dollars and cents" matter, as his grandparents received social assistance for their care.
Jeffrey was covered in sores, bruises, and cuts, and died of septic shock. His weight at death was slightly less than his weight at his first birthday, almost five years earlier.

Posted by Manya on April 19th, 2012
---
Birthday of Ozzy Osbourne
born on December 3rd, 1948
John Michael "Ozzy" Osbourne. English singer,songerwriter and TV Personality and lead singer with Black Sabbath. Ozzy was born in Birmingham,England. Throughout his childhood he struggled with dyslexia,attention deficit disorder snd various learning disabilities. In an interview with The Daily Mirror he would say he had been sexually abused as a school boy. He told of how "two boys used to wait for me to come home from school.The felt me and touched me.It became a regular thing on the way home from school..it seemed to go on forever.." His personal life is well documented as is his drug and alcohol abuse.He has often commented on being puzzled how he has managed to survive 40 yrs of this abuse and gives credit to his wife Sharon for trying to help him overcome it. He has received numerous accolades including a Grammy Award,and being in the UK Music Hall of Fame.

Posted by eagle22 on October 9th, 2015
---
Ronin Shimizu
died on December 3rd, 2014
Ronin was a 12yo boy from California who committed suicide because he was bullied for being the only male cheerleader on the team. Here's the statement of his parents:
The tragic loss of our son has and will forever change our life. The love and support that we received from family, friends and the Folsom community has been immeasurable and words cannot begin to express our gratitude through this most difficult grieving process. The people close to our family know exactly who Ronin was, but since the story of this tragedy has spread worldwide, we want to take a minute to let the world know who he was. Ronin was one of the most loving, compassionate, empathetic, artistic and funny kids to grace this earth. Ronin was a child who was not afraid to follow his heart, and we as his parents did everything in our power to allow him to pursue his passions, while protecting him from the minority that could not understand the specialness he possessed. As you already know, Ronin loved to do Cheer, but he also loved art, fashion, being a Scout and most recently crew/rowing. It is true that because of his specialness, Ronin was a target of bullying by individuals that could not understand or accept his uniqueness. Ronin was not just a target of bullying because of his participation in cheer, but for him just being Ronin. We as his parents always knew that he would make an impact on the world, we just thought it would be in something like fashion design or art related. We had no idea that God and Buddha had a more important role for him, and we as his parents will make it our mission in life to turn this tragedy into something positive and hopefully prevent another senseless tragedy. In closing, please remember that education in regards to bullying prevention does not only need to occur in our schools but also in the home.
Thank you,
Brandon and Danielle Shimizu

Posted by Manya on February 27th, 2016
---
Nelson Mandela
died on December 5th, 2013
Nelson Mandela was a black South African anti-apartheid activist and later politician who became the first black President of South Africa (1994-1999). In 1962 he was convicted of the conspiracy to overthrow the state and sentenced to 27 yrs in prison. He served this sentence in Robbin Island and then later in Polismoor prison and Victor Verster prison. After an international campaign he was released in 1990 and so began his rise in public political life .
Mandela faced huge hardships during his years in prison. He suffered a brutal regime in prison,and experienced near starvation during those apartheid years.

Posted by eagle22 on September 29th, 2015
---
Birthday of Teri Hatcher
born on December 8th, 1964
Teri Hatcher American actress and writer,best known for "Desperate housewives". In March 2006 she revealed in an interview with Vanity fair that she had been sexually abused from the age of 7 by an uncle in marriage. In 2002 she had assisted Santa Clara county prosecutors with their indictment of the man for a more recent molestation that had led to his female victim to commit suicide at the age of 14. Hatcher said she had told the prosecutors about her own abuse because she was haunted by the thought of the 14 yo girl who had shot herself,and she feared the abuser would escape conviction.He went on to plead 4 counts of child molestation and was sentenced to 14 years in prison. Teri Hatcher has received many awards including a Golden Globe Award, 3 Screen Actor Guild Awards and a Primetime Emmy.

Posted by eagle22 on October 10th, 2015
---
Aqsa (Axa) Parvez
died on December 10th, 2007
Axa was a 16yo girl from Canada who didn't want to wear hijab. She was a teenager, wanted to look like everybody else, and women in hijabs sometimes get looks, especially after the 911 attacks. Axa was from a Muslim family of Pakistani origin, and her dad wanted her to wear hijab while outside. According to friends, she sometimes would change her clothing once she got to school, and then change back before going home. There was tension in the family, and a week before her murder Axa moved in with another family in the neighborhood. Around 8AM on December 10th, her father called 911 and said he had just killed his daughter. Axa was still alive when the police arrived, but died shortly after in a hospital. It was later discovered that it was her brother who strangled her. Both were sentenced to life imprisonment. Her father said, "My community will say you have not been able to control your daughter. This is my insult. She is making me naked." Axa was buried in an unmarked grave, and her family refused a donation of a gravestone and a memorial.

Posted by Manya on February 10th, 2016
---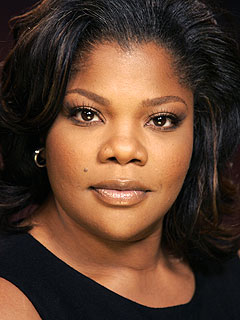 Birthday of Mo'Nique
born on December 11th, 1967
Monique Angela Hicks...Mo'Nique American actress and comedienne. In an interview in 2008 she revealed she had suffered sexual abuse from the ages of 7 until 11 at the hands of her brother. He would later abuse another child and be sentenced to 12 yrs in prison. Mo'Nique received critical acclaim for her role as an abusive mother in the film Precious

Posted by eagle22 on October 8th, 2015
---
These are our tributes to those who have died as a result of child abuse, domestic violence, rape, religious abuse, or other types of abuse. Some of these people we knew personally, others we only heard of. Abuse is not a theoretical concept, it happens to real people, and costs lives. It's important to honor those we lost to abuse by telling their stories, so that the secret that killed them does not remain secret, and so that other lives might be saved, as a result of increased awareness.
---
Embed a memorial on your site or blog:
This widget displays a name and a photo of someone who died through abuse on today's date; you can click on the photo to read their story. The widget uses no javascript, and can be resized dynamically; proportions are 3:5. As of March 2017, about 4 days a month are missing an anniversary. On these days the widget displays an image of a burning candle and a link to main Memorial Wall page.
Copy-paste this code to your site:
<iframe style="width:210px;height:350px;border:none;" src="http://www.fortrefuge.com/widgets/memorials.php"></iframe>
---
We shall draw from the heart of suffering itself the means of inspiration and survival.
~ Winston Churchill
This page was last updated on May 13th, 2017
© 2008-2017 Fort Refuge. Please don't reproduce without permission.