Memorial Wall
Click on photos to read the stories, or select a page below.
Those who cannot remember the past are condemned to repeat it.
~George Santayana
Paige Linsmeyer
died on August 2nd, 2015
27yo Paige from Wisconsin, USA, worked at a paper mill and enjoyed softball, volleyball, darts, fishing, golfing and traveling. Paige was killed by her 51yo boyfriend who then committed suicide. Their neighbor said, "It makes me sad because I know her and I grew up with her. I knew her dad and family, and I know how devastated she must be."
---
Katelynn Sampson
died on August 3rd, 2008
Katelynn was a 7yo girl from Toronto, Canada, whose mom was a drug addict. She gave Katelynn to another drug addict, hoping her daughter would have a better life with them. All three (the mother and the couple who cared for Katelynn) had a long history with Child Protective Services, and there were multiple reports from school and neighbors, with concerns about Katelynn's welfare. Those reports weren't followed up. Katelynn died of septic shock from over 70 wounds. Police found her blood in every room of the apartment, and a note written by her, that said 62 times "I am A awful girl that's why know one wants me."
---
Nia Marie Glassie
died on August 3rd, 2007
Nia was a 3yo Maori girl abused and eventually killed by her family in Rotorua, New Zealand. She was the youngest of six children her mom had. Mom was 34yo, and frequently left Nia with her 16yo boyfriend, his brother, and the brother's girlfriend. The three have been abusing Nia for months, in front of her older siblings.
Nia had been kicked, beaten, slapped, jumped on, held over a burning fire, had wrestling moves copied from a computer game practiced on her, spit on, placed into a clothes dryer spinning at top heat for up to 30 minutes, folded into a sofa and sat on, shoved into piles of rubbish, dragged through a sandpit half-naked, flung against a wall, dropped from a height onto the floor, and whirled rapidly on an outdoor rotary clothes line until thrown off.
When Nia lapsed into coma, her family didn't take her to hospital for 36hrs (they were having a party, and continued it while she was in hospital). During the trial, a doctor told the court that if Nia had been taken to hospital as soon as she was unconscious, she would have likely survived.
---
Sandra Coke
died on August 4th, 2013
Mrs Coke was a federal investigator of death row inmates in California, USA, working to overturn wrongful convictions and improve inmates' quality of life. She was murdered by a violent sex offender whom she dated briefly 20 years prior, and with whom she reconnected after he was released from prison about a year before her death. Here's a quote from Federal Defender Press Release: "Sandra was a compassionate, intelligent, thorough investigator. A devoted single mother and friend to her coworkers, she dedicated her work and her life to looking for the best in people, to give some explanation to why people do what they do - even the most heinous of acts, all based upon the belief that no person should be judged only by the worst act he or she committed."
---
Mason Rhinehart
died on August 5th, 2014
6yo Mason from Florida, USA, lived with his mom, dad, and 8yo brother Aden. "They were two peas in a pod, they were best friends, they were inseparable," his godmother said. "When you saw Mason, you saw Aden." Mason was on the honor roll in school, loved swimming and playing Minecraft with his brother, started weightlifting with his dad, and played for a youth football team.
The boys' parents worked full time, and grandma babysat the kids twice a week. One Tuesday, two days before Mason's 7th birthday, the parents were at work, the boys were playing computer games, and grandma told them she had a surprise for them. She took Mason to the bathroom, locked the door, and stabbed him to death. 8yo Aden heard his brother cry and say, "I don't want to die, please don't kill me." Aden tried to get into the bathroom but couldnt, so he called his dad and hid. He wasn't physically injured, but, before leaving the house, grandma told him she had a surprise for him too.
The grandma eventually pled no contest to murder charges, explained that she did it because she was "fed up" with her daughter-in-law, and was sentenced to life without parole. "I feel really sorry for him because not only did he lose a son, he lost a mother," Mason's godmother said about his dad. "He says he's done with her and never wants to see her again."
---
Chaitanya Balpande
died on August 5th, 2015
13yo Chaitanya from Pune, India, was born disabled. His parents loved him very much, he enjoyed bird watching and playing cricket with them. Things went downhill when he was around ten; parents split up, and mom didn't let his dad and paternal grandma to see him anymore. Three years later Chaitanya's mom beat him to death with a cricket bat.
---
Myles Hill
died on August 7th, 2017
3yo Myles from Florida, USA, loved to cuddle with his grandmother and showing his great aunt how to play a race-car game on his tablet. "He was always doing something," she said. "He was a very happy little boy." Myles was left in a parked van for nearly 12 hours because his day-care worker forgot to do a headcount before dropping the kids off for the day at 9AM. According to meteorologists, the high temperature that day was 93, and it would have only taken an hour for the inside the van to reach temperatures topping 140 degrees. Myles' body was found in the van at about 8:30PM, when his grandmother couldn't reach the daycare by phone and went there in person.
"If you leave your child with someone, that person has the responsibility of taking care of them," said his great aunt. "He had to lose his life because of someone's neglect. It's not right. It's not right at all. If you have six kids get in the van, you make sure six kids get out of the van."
---
Jenise Wright
died on August 7th, 2014
6yo Jenise from Washington state, USA, loved playing at the park with her friends and family, baking pies with her Grandma, taking pictures with her ipad and going out for ice-cream cones. She was raped and murdered, and the police arrested a 17yo neighbor, friend of Jenise's older siblings, who used to hang out in the house and whom Jenise's dad taught how to chop firewood for extra income. "It's devastating. It almost would have been easier if it was a stranger," the father said.
---
Viola Herms Drath
died on August 12th, 2011
Mrs Drath was born in 1920 in Germany, and moved to USA after the WWII. She had a strong influence on German-American relations for over thirty years, and was active in various ways: as a journalist, a playwright, an editor, a foreign policy adviser, author of university textbooks, and a member of diplomatic missions to various countries.
When Mrs Drath was 70yo, she married a much younger intern from Germany, who soon became physically abusive. They were together for 21 year, until her murdered her. Mrs Drath wrote a memoir titled "A Thoroughly Muddled Marriage: Report of an Inmate" which hasn't been published.
---
David Edwards
died on August 13th, 2015
Mr Edwards, 51yo lawyer from UK, had the misfortune of falling in love with an abusive woman. Mr Edwards told his friends that she hit "rather hard" and could "knock him out with one punch," but he covered up his injuries and didn't complain to the police. She stabbed him to death during a domestic dispute, less than two months after their wedding. Here's what Mr Edwards' work acquaintance wrote about him: "Over the years we have come to know David well. He was a very engaging person with a wry grin. He was always proud of his reputation and integrity as an officer of the court. His tragic death has affected every member of the Chorley bench, and I am sure the wider legal fraternity, very deeply. David was held in extremely high regard by every member of the Chorley bench."
The Mrs Edwards was sentenced to life in prison. Here's what the prosecutor said after the trial: "This domestic abuse was one of violence by a woman against a man. It had all the dreadful hallmarks of this type of offending. Sharon Edwards behaved in a domineering and possessive way with her husband. She seemed to resent any of his past or even present friends, family and colleagues. She behaved as though she expected him to devote his entire attention and time to her and made an overbearing nuisance of herself at his work. She had been violent to Mr Edwards early on in the relationship but it escalated as time went on. There is no evidence that he ever retaliated physically to her assaults. He submitted to his wife's demands to cover up her behaviour and continued to say that he loved her. Her final claims that he had walked into the knife which killed him have clearly been rejected by the jury. Domestic abuse can come in all sorts of guises and this case is another in the sad catalogue of violent repressive relationships that seem to rob the victim of their power or ability to stop the violence."
---
Alycia Mesiti
died on August 15th, 2006
14yo Alycia from California, USA, loved Shakira, horses, and her pet chihuahua. She had a younger brother and mom and dad in the middle of a divorce/custody battle. Dad was violent and drank too much. Mom was depressed, hit Alycia's younger brother, and couldn't support the children. The judge felt there were "no good options" in this case, and Alycia and her brother went to live with their dad, who at least had the financial means to support them, after he completed an anger management class. The kids had a court appointed lawyer, who wrote in her report, "I am deeply concerned about both minors, especially Alycia," because the children were often hungry, subject to abuse, and unable to contact their mom despite her court-ordered visitation and contact rights.
14yo Alycia disappeared in August of 2006. Her dad said she had run away and that he was receiving phone calls from her, so the police wasn't searching for her, despite her mom's alarm. They said, "She'll come home, she'll come home." Two and a half years later they finally sent cadaver dogs to the house where Alycia disappeared from, and discovered her remains. The girl was molested and murdered. Her father is held on bail, still pending trial as of 2016, ten years after Alycia's death. "I couldn't even pick up her personal effects," Alycia's mother said. "There was nothing. There's just nothing left of her."
---
Mason Scott
died on August 16th, 2008
Mason was a 6yo mildly autistic boy from Alabama, USA, who died in a house fire the day. His mom exited the house unharmed and fully dressed, removed jewelry and some expensive paintings from the house beforehand, and has taken out several life insurance policies on Mason, one only the day before the fire. Mom was convicted of capital murder and is currently on death row, but that doesn't bring Mason back...
---
Breonna Nichole Loftin
died on August 17th, 2011
Breonna was 4 years old when she died of blunt force trauma. She had bruises, burn marks, broken ribs and other signs of physical and sexual abuse on her body, according to authorities. Witnesses said the child was spanked, kicked, thrown across a room and forced to stand barefoot on water bottle caps. Both parents are facing trial for capital murder.
---
Birthday of Bill Clinton
born on August 19th, 1946
William Jefferson Clinton 42nd President of the United States of America. Clinton's father died before he was born and his mother married Roger Clinton when he was 8yo. His stepfather was a gambler and alcoholic and throughout Clinton's childhood incidences of domestic violence were common. In his autobiography "My Life" he writes candidly about the pain he and his family suffered because of this ,and campaigns still via The Clinton Global Initiative with an aim to stop violence against women.
---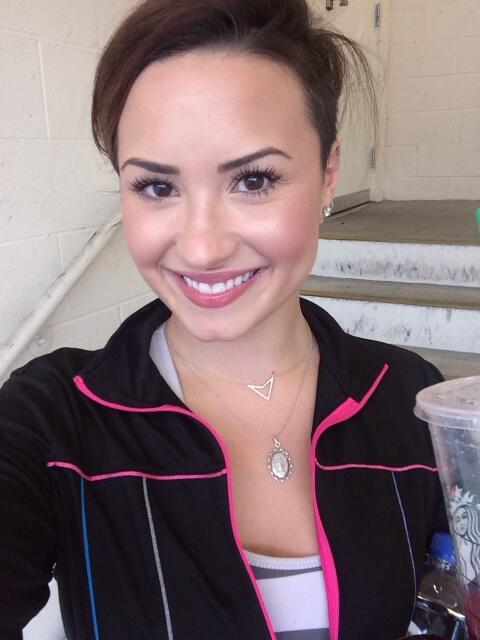 Birthday of Demi Lovato
born on August 20th, 1992
Demi Lovato American singer and actress. Demi is a spokesperson for the anti -bullying organisation PACER,an Honorary Ambassadorf Education for Eosinophilia Disorder,and in June 2013 announced the creation of Lovato Treatment Scholarship Program to help pay the treatment of menatlly ill patients. She has spoken widely on being bullied at school and of her battle with depression,self harm and eating disorders.She has also stated she has been diagnosed with Bipolar disorder. She has received many awards and accolades throughout her career in music and acting.
---
Naziat Khan
died on August 20th, 2001
Mrs Naziat Khan from UK had three daugthers, a son, and a husband of 16 years whom she didn't love because it was an arranged marriage. He didn't contribute to the household financially, so she filed for divorce. The husband decided that his honour was slighted, sent their son away for a few days, and strangled Mrs Khan in front of their three daughters, threatening to do the same to them if they speak up about what they saw. Then he dropped them off with a friend and fled the country. When their son returned home from his trip, he found his mother's body.
---
Zahree Thomas
died on August 22nd, 2012
Mom of 2yo Zahree from New Jersey, USA, struggled with mental health issues and drug addiction. When he was 10 months old, she left him in a locked car and told CPS she was smoking "wet" (combination of street drugs) and didn't remember where she left her baby. She lost custody but gained it back. Neighbors said she was nice but kept to herself, though they saw her walking around, cursing to herself, and sitting on her front steps topless. On August 22nd she called 911 and said that she has hurt her son. Her speech was incoherent, but the police went to check on her and Zahree. Zahree was decapitated, and his mom slashed her throat right after placing the 911 call.
---
Escape of Natascha Kampusch
August 23rd, 2006
Natascha was 10yo when she was kidnapped on her way to school in Vienna, Austria. The man who did it, 36yo Wolfgang Priklopil, lived half an hour away. He held Natascha captive for eight years in a 54 sq ft soundproof cellar underneath his garage, with a concrete/steel door and no windows. For the first half a year she couldn't leave the cellar at any time, and later on he gradually allowed Natascha more and more time upstairs, mainly to do housework. She still had to go to the cellar at night and when he left to work. Natasha had books, radio, and TV, and said later, "I tried to educate myself, to teach myself skills. I have learned to knit for example."
On August 23rd, 2006, after more than ten years of captivity, 18yo Natascha managed to escape; while her captor was distracted by a phone conversation, she sneaked outside and ran through the streets, screaming for someone to call police and knocking on doors. In eight years spent in the cellar, Natasha had grown only 6in and 7lbs.
---
Ho Yan Hui
died on August 23rd, 2013
5yo Ho Yan Hui from Malaysia was beat to death by her mother. They lived in a poor neighborhood, and it's culturally acceptable there to hit children for misbehaving, even with a cane. However, Ho Yan Hui had over 100 wounds, including one on her head. She didn't scream or fight while getting beat by her mother, but developed fever, fell into coma, and died 11 days later. The mother was found guilty of manslaughter and child abuse; the judge said, "That the child is naughty and difficult to control coupled with the stresses of life cannot be an excuse to be beaten to death as one needs to find alternatives to handle such a matter. Injuries sustained by the victim showed she died a slow and painful death."
---
Carter Lizar
died on August 24th, 2015
Carter's mom was a meth addict, and all of her previous 5 children were taken away from her by child protective services. On August 22nd she left Carter with a couple she used to do drugs with, and went to Kansas City to get meth. She returned two days later, and all three of them got high, with Carter still in the house. She went to a convenience store, and when she returned, Carter was dying from having been violently shaken by one of her acquaintances. It was his first birthday.
---
Loretta Hooker
died on August 24th, 2011
89yo Mrs Hooker died of cardiovascular disease and hyperthermia at a California assisted-care facility designed for residents with Alzheimer's disease and dementia. A week prior to that, her son came for his twice-a-week visit with her and found her outside, sitting on a concrete patio, "alone and under the hot summer sun with no shade or supervision," according to his elder abuse and wrongful death lawsuit. "She was in obvious discomfort, appeared weak and was sweating profusely." Mrs Hooker was unable to open patio doors by herself even if they were unlocked. He brought her inside and complained to supervisors, but the next week found her alone on the patio again. "This time, however, she was unresponsive, drenched with perspiration and in obvious respiratory distress," the suit said. Paramedics took Mrs Hooker to a hospital emergency room, where doctors determined she was in cardiac arrest. They tried to cool her body but she was pronounced dead at the hospital.
---
Michael Tyree
died on August 27th, 2015
31yo Michael struggled with bipolar disorder since childhood. He wrote poetry, his ex girlfriend said, "and loved with his whole heart. He really had a kind heart. He had the best smile. He was always seeking balance." One day Michael was standing on the steps of Trinity Cathedral in San Jose, California, throwing small pieces of tinfoil onto the steps. A police officer stopped him for littering and found a small amount of crystal meth wrapped in foil in his pocket. Michael could have had the charge stricken from his record if he complied with the court order to get treatment, but he didn't, so the judge ordered to hold him in jail until a bed becomes available in a treatment facility. Michael was beaten to death by the guards.
"It's a terrible way for somebody to die," said Michael's old girlfriend's sister, who works with children who have behavioral issues. "A lot of times people who should be in mental health facilities end up in jail, and I think it's sad. They don't get the treatment they need. They're not criminals. They're sick, and they need help." His sister said, "He touched people's lives. He mattered. <...> We looked at his corpse yesterday. I looked at my brother and I thought that is a corpse. He is gone, but he was naked. He was covered in feces and vomit and that's public now. You know, those are the last images of my brother and the last thing this man did for him was kick his head."
---
Yun-Mi Hoy
died on August 28th, 2013
47yo Yun-Mi Hoy from Colorado, USA, had an 18yo daughter from previous marriage and a new husband. Mother and daughter didn't get along, and one day the girl spat in her mother's face and sent her an email that said, "You will pay." Mrs Hoy called the police, who explained to the teen that her mom can kick her out of the house for her behavior, considering that she's 18yo and mom doesn't have to provide for her anymore. Teen's biological father also spoke to her, "we sat down in the backyard looking at the trees and the animals and I started to talk to her about the respect that people should have for their parents," he said. "And I was trying to let her know that she should be obedient to her parents, not rebellious, that she should try to listen more and everything was going fine. In the conversation, I thought that I made progress. But obviously it didn't do nothing, because hours later, this thing happened." Mrs Hoy returned home from work at a portrait studio she owned with her ex husband, and went to take a shower. Her husband heard a commotion in the bathroom and Mrs Hoy calling his name. His step daughter was in the bathroom, not letting him in, and he saw blood coming from under the door, so he went downstairs and called the police. Mrs Hoy was stabbed with a knife 151 times in her face and neck, and her throat was slashed.
---
Ayesha Ali
died on August 29th, 2013
8yo Ayesha lived with her mom and dad in Ilford, UK, and they had a bad neighbor, Kikki Muddar. Ms Muddar took romantic interest in Ayesha's mom, gained her sympathy by faking cancer, and gradually manipulated her into divorcing her husband, moving in together with her, and abusing and finally killing her daughter. To do that, she created multiple Facebook accounts, including a "Jimmy" whom Ayesha's mom thought she was cyberdating, and a "Skyman" the spiritual adviser. All of these imaginary online people were sending endless messages (more than 40,000) to Ayesha's mom about how her 8yo daughter has "bad blood", is "evil", a "witch", needs to be disciplined to get the "evil spirits" out of her, and how "You have no right to ever love or like your evil daughter". Ayesha's dad tried to protect his family and moved them, but Ms Muddar tracked them down.
Det Insp Donna Convery said: "It took us months to unpick and investigate the web of lies that Kiki Muddar had constructed. In the six months before her death, Ayesha was subjected to horrific levels of mental abuse, which during the summer holidays escalated to become physical. She was an innocent child who was caught up in the most bizarre set of events, manipulated by two adults who were intent on causing her harm." Ayesha died of a blow to her head, and had various marks on her body from previous beatings. Here's a quote from her journal:
"Being thought bad, naughty and mean it's getting to be very upsetting. I don't like hurting other people's feelings! I don't know how I make myself do these things! I hate getting punishments so I'm gonna make sure I change."
---
Landon Robbins
died on August 30th, 2013
Landon was a 5yo boy from Tennessee, US, abused and murdered by his mom and her boyfriend. Mom called 911 when he stopped breathing, saying that he had a playing accident the day before. "There's just no telling what he went through. He was just a big bruise," Landon's grandfather said. Cause of death was multiple blunt force trauma. Both mom and boyfriend were charged with murder.
---
Alan Charpentier
died on August 31st, 2014
54yo Mr Charpentier from Nevada, USA, was a Navy veteran who worked for Social Security Administration as an IT tech and enjoyed photography as a hobby. He left his wife and moved to Washington state with another woman, but one Sunday he returned to his ex-wife's home to do the chores and some yard work. She was OK with him loving someone else, but didn't want a divorce, and stabbed him to death and then set the house on fire, attempting suicide.
---
These are our tributes to those who have died as a result of child abuse, domestic violence, rape, religious abuse, or other types of abuse. Some of these people we knew personally, others we only heard of. Abuse is not a theoretical concept, it happens to real people, and costs lives. It's important to honor those we lost to abuse by telling their stories, so that the secret that killed them does not remain secret, and so that other lives might be saved, as a result of increased awareness.
---
Embed a memorial on your site or blog:
Copy-paste the code below to your site to display a name and a photo of someone who died through abuse on today's date; you can click on the photo to read their story. The widget is transparent, uses no javascript, and can be resized to fit your layout; proportions are 3:5.
<iframe style="width:210px;height:350px;border:none;" src="http://www.fortrefuge.com/widgets/memorials.php"></iframe>
---
Be sure you put your feet in the right place, then stand firm.
~ Abraham Lincoln