Memorial Wall
Click on photos to read the stories, or select a page below.
Those who cannot remember the past are condemned to repeat it.
~George Santayana
Birthday of Bill Clinton
born on August 19th, 1946
William Jefferson Clinton 42nd President of the United States of America. Clinton's father died before he was born and his mother married Roger Clinton when he was 8yo. His stepfather was a gambler and alcoholic and throughout Clinton's childhood incidences of domestic violence were common. In his autobiography "My Life" he writes candidly about the pain he and his family suffered because of this ,and campaigns still via The Clinton Global Initiative with an aim to stop violence against women.

Posted by eagle22 on October 9th, 2015
---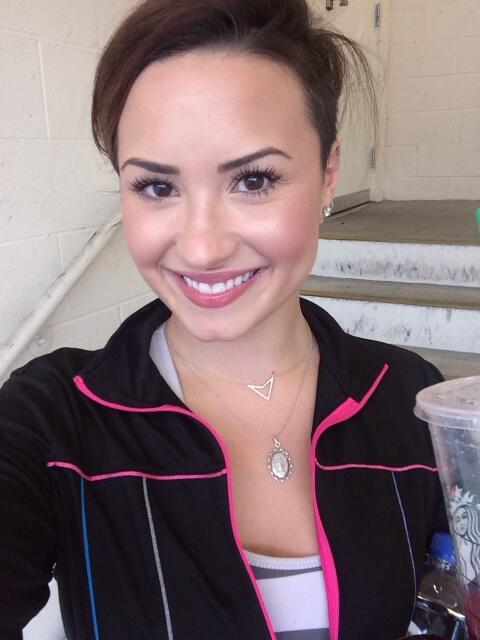 Birthday of Demi Lovato
born on August 20th, 1992
Demi Lovato American singer and actress. Demi is a spokesperson for the anti -bullying organisation PACER,an Honorary Ambassadorf Education for Eosinophilia Disorder,and in June 2013 announced the creation of Lovato Treatment Scholarship Program to help pay the treatment of menatlly ill patients. She has spoken widely on being bullied at school and of her battle with depression,self harm and eating disorders.She has also stated she has been diagnosed with Bipolar disorder. She has received many awards and accolades throughout her career in music and acting.

Posted by eagle22 on October 12th, 2015
---
Naziat Khan
died on August 20th, 2001
Mrs Naziat Khan from UK had three daugthers, a son, and a husband of 16 years whom she didn't love because it was an arranged marriage. He didn't contribute to the household financially, so she filed for divorce. The husband decided that his honour was slighted, sent their son away for a few days, and strangled Mrs Khan in front of their three daughters, threatening to do the same to them if they speak up about what they saw. Then he dropped them off with a friend and fled the country. When their son returned home from his trip, he found his mother's body.

Posted by Manya on March 5th, 2017
---
Zahree Thomas
died on August 22nd, 2012
Mom of 2yo Zahree from New Jersey, USA, struggled with mental health issues and drug addiction. When he was 10 months old, she left him in a locked car and told CPS she was smoking "wet" (combination of street drugs) and didn't remember where she left her baby. She lost custody but gained it back. Neighbors said she was nice but kept to herself, though they saw her walking around, cursing to herself, and sitting on her front steps topless. On August 22nd she called 911 and said that she has hurt her son. Her speech was incoherent, but the police went to check on her and Zahree. Zahree was decapitated, and his mom slashed her throat right after placing the 911 call.

Posted by Manya on July 5th, 2016
---
Escape of Natascha Kampusch
August 23rd, 2006
Natascha was 10yo when she was kidnapped on her way to school in Vienna, Austria. The man who did it, 36yo Wolfgang Priklopil, lived half an hour away. He held Natascha captive for eight years in a 54 sq ft soundproof cellar underneath his garage, with a concrete/steel door and no windows. For the first half a year she couldn't leave the cellar at any time, and later on he gradually allowed Natascha more and more time upstairs, mainly to do housework. She still had to go to the cellar at night and when he left to work. Natasha had books, radio, and TV, and said later, "I tried to educate myself, to teach myself skills. I have learned to knit for example."
On August 23rd, 2006, after more than ten years of captivity, 18yo Natascha managed to escape; while her captor was distracted by a phone conversation, she sneaked outside and ran through the streets, screaming for someone to call police and knocking on doors. In eight years spent in the cellar, Natasha had grown only 6in and 7lbs.

Posted by Manya on February 18th, 2016
---
Ho Yan Hui
died on August 23rd, 2013
5yo Ho Yan Hui from Malaysia was beat to death by her mother. They lived in a poor neighborhood, and it's culturally acceptable there to hit children for misbehaving, even with a cane. However, Ho Yan Hui had over 100 wounds, including one on her head. She didn't scream or fight while getting beat by her mother, but developed fever, fell into coma, and died 11 days later. The mother was found guilty of manslaughter and child abuse; the judge said, "That the child is naughty and difficult to control coupled with the stresses of life cannot be an excuse to be beaten to death as one needs to find alternatives to handle such a matter. Injuries sustained by the victim showed she died a slow and painful death."

Posted by Manya on March 27th, 2016
---
Carter Lizar
died on August 24th, 2015
Carter's mom was a meth addict, and all of her previous 5 children were taken away from her by child protective services. On August 22nd she left Carter with a couple she used to do drugs with, and went to Kansas City to get meth. She returned two days later, and all three of them got high, with Carter still in the house. She went to a convenience store, and when she returned, Carter was dying from having been violently shaken by one of her acquaintances. It was his first birthday.

Posted by Manya on March 27th, 2016
---
Loretta Hooker
died on August 24th, 2011
89yo Mrs Hooker died of cardiovascular disease and hyperthermia at a California assisted-care facility designed for residents with Alzheimer's disease and dementia. A week prior to that, her son came for his twice-a-week visit with her and found her outside, sitting on a concrete patio, "alone and under the hot summer sun with no shade or supervision," according to his elder abuse and wrongful death lawsuit. "She was in obvious discomfort, appeared weak and was sweating profusely." Mrs Hooker was unable to open patio doors by herself even if they were unlocked. He brought her inside and complained to supervisors, but the next week found her alone on the patio again. "This time, however, she was unresponsive, drenched with perspiration and in obvious respiratory distress," the suit said. Paramedics took Mrs Hooker to a hospital emergency room, where doctors determined she was in cardiac arrest. They tried to cool her body but she was pronounced dead at the hospital.

Posted by Manya on February 27th, 2016
---
Michael Tyree
died on August 27th, 2015
31yo Michael struggled with bipolar disorder since childhood. He wrote poetry, his ex girlfriend said, "and loved with his whole heart. He really had a kind heart. He had the best smile. He was always seeking balance." One day Michael was standing on the steps of Trinity Cathedral in San Jose, California, throwing small pieces of tinfoil onto the steps. A police officer stopped him for littering and found a small amount of crystal meth wrapped in foil in his pocket. Michael could have had the charge stricken from his record if he complied with the court order to get treatment, but he didn't, so the judge ordered to hold him in jail until a bed becomes available in a treatment facility. Michael was beaten to death by the guards.
"It's a terrible way for somebody to die," said Michael's old girlfriend's sister, who works with children who have behavioral issues. "A lot of times people who should be in mental health facilities end up in jail, and I think it's sad. They don't get the treatment they need. They're not criminals. They're sick, and they need help." His sister said, "He touched people's lives. He mattered. <...> We looked at his corpse yesterday. I looked at my brother and I thought that is a corpse. He is gone, but he was naked. He was covered in feces and vomit and that's public now. You know, those are the last images of my brother and the last thing this man did for him was kick his head."

Posted by Manya on July 29th, 2016
---
Yun-Mi Hoy
died on August 28th, 2013
47yo Yun-Mi Hoy from Colorado, USA, had an 18yo daughter from previous marriage and a new husband. Mother and daughter didn't get along, and one day the girl spat in her mother's face and sent her an email that said, "You will pay." Mrs Hoy called the police, who explained to the teen that her mom can kick her out of the house for her behavior, considering that she's 18yo and mom doesn't have to provide for her anymore. Teen's biological father also spoke to her, "we sat down in the backyard looking at the trees and the animals and I started to talk to her about the respect that people should have for their parents," he said. "And I was trying to let her know that she should be obedient to her parents, not rebellious, that she should try to listen more and everything was going fine. In the conversation, I thought that I made progress. But obviously it didn't do nothing, because hours later, this thing happened." Mrs Hoy returned home from work at a portrait studio she owned with her ex husband, and went to take a shower. Her husband heard a commotion in the bathroom and Mrs Hoy calling his name. His step daughter was in the bathroom, not letting him in, and he saw blood coming from under the door, so he went downstairs and called the police. Mrs Hoy was stabbed with a knife 151 times in her face and neck, and her throat was slashed.

Posted by Manya on July 29th, 2016
---
Ayesha Ali
died on August 29th, 2013
8yo Ayesha lived with her mom and dad in Ilford, UK, and they had a bad neighbor, Kikki Muddar. Ms Muddar took romantic interest in Ayesha's mom, gained her sympathy by faking cancer, and gradually manipulated her into divorcing her husband, moving in together with her, and abusing and finally killing her daughter. To do that, she created multiple Facebook accounts, including a "Jimmy" whom Ayesha's mom thought she was cyberdating, and a "Skyman" the spiritual adviser. All of these imaginary online people were sending endless messages (more than 40,000) to Ayesha's mom about how her 8yo daughter has "bad blood", is "evil", a "witch", needs to be disciplined to get the "evil spirits" out of her, and how "You have no right to ever love or like your evil daughter". Ayesha's dad tried to protect his family and moved them, but Ms Muddar tracked them down.
Det Insp Donna Convery said: "It took us months to unpick and investigate the web of lies that Kiki Muddar had constructed. In the six months before her death, Ayesha was subjected to horrific levels of mental abuse, which during the summer holidays escalated to become physical. She was an innocent child who was caught up in the most bizarre set of events, manipulated by two adults who were intent on causing her harm." Ayesha died of a blow to her head, and had various marks on her body from previous beatings. Here's a quote from her journal:
"Being thought bad, naughty and mean it's getting to be very upsetting. I don't like hurting other people's feelings! I don't know how I make myself do these things! I hate getting punishments so I'm gonna make sure I change."

Posted by Manya on February 13th, 2016
---
Landon Robbins
died on August 30th, 2013
Landon was a 5yo boy from Tennessee, US, abused and murdered by his mom and her boyfriend. Mom called 911 when he stopped breathing, saying that he had a playing accident the day before. "There's just no telling what he went through. He was just a big bruise," Landon's grandfather said. Cause of death was multiple blunt force trauma. Both mom and boyfriend were charged with murder.

Posted by Manya on January 8th, 2016
---
Alan Charpentier
died on August 31st, 2014
54yo Mr Charpentier from Nevada, USA, was a Navy veteran who worked for Social Security Administration as an IT tech and enjoyed photography as a hobby. He left his wife and moved to Washington state with another woman, but one Sunday he returned to his ex-wife's home to do the chores and some yard work. She was OK with him loving someone else, but didn't want a divorce, and stabbed him to death and then set the house on fire, attempting suicide.

Posted by Manya on August 27th, 2016
---
Beslan Massacre
September 1st, 2004
Beslan is a small town in Russia. On September 1st terrorists took one of the public schools hostage (777 children and about 300 adults), demanding independence of Chechnya (part of Russia located nearby). After a three-day-long siege, the school was stormed by Russian special forces (using flamethrowers), and more than 330 of the children were killed. Exact number is unknown because no investigation took place and many of the bodies were burnt beyond recognition. Parents of the victims and survivors bring bottles of water to the site, because the children were denied food and water for three days, and died of dehydration or of fire.

Posted by Manya on July 8th, 2016
---
Naiya Villegas
died on September 2nd, 2014
5yo Gigi from Texas, USA, loved Disney movies, especially Frozen and Brave, coloring, playing guitar and singing, cooking with mom, and going to church with her grandparents. Gigi's mom had an abusive boyfriend. He assaulted her while on probation for an unrelated crime, but the judge released him again, prohibiting him all contact with Gigi's mom. Six days later, at 3AM, the man broke into Gigi's home. Her mom ran outside for help. When she returned, she found 5yo Gigi with a slit throat, and the man trying to cover the wound with paper towels.

Posted by Manya on July 18th, 2016
---
Dominick Andujar
died on September 2nd, 2012
6yo Dominick from New Jersey, USA, died protecting his sister from a rapist who broke into their home the night before her 12th birthday. The man was convicted and sentenced to 110 years in prison for murder, attempted murder, aggravated sexual assault, burglary and terrorist threats. "There is no sentence or punishment harsh enough for this amoral individual," said the chief of police Scott Thompson. "The name that people should remember is that of Dominick Andujar, the 6-year-old murder victim who saved his 12-year-old sister's life through one of the most heroic acts of self-sacrifice that I have ever known."

Posted by Manya on June 26th, 2016
---
Nina Reiser
died on September 3rd, 2006
31yo Nina was an OB/GYN from Russia who married an American computer programmer Hans Reiser and moved with him to California, USA. They had two children, but the marriage didn't work out and Nina filed for divorce five years later, stating that he was a workaholic spending too much time on business trips abroad. The divorce and custody hearings were heated, and she had a temporary order of protection against him, but he had visitation with kids on weekends. One such weekend they argued and he hit her on the face and strangled her while their kids were playing computer games downstairs.
At first he refused a plea bargain of 3 years, then accepted a plea bargain of 15 years to life, then filed a 300-page-long appeal, and then stated, "I ask that I be allowed to commission her being cloned, and the children allowed to help raise her so that she has a happy childhood filled with love. If the government will not pay for her to be cloned, then I will upon my release, if allowed."
The children are with their maternal grandmother in Russia, and a jury awarded them $60 million against their father for the death of their mom.

Posted by Manya on August 27th, 2016
---
Sherry Charlie
died on September 4th, 2002
19 months old Sherry from Canada and her 3yo brother were removed from their parents because of their alcoholism, domestic violence, and neglect of children. They were placed with their aunt, whose husband had a history of 19 criminal offenses that included domestic violence, but there were no complaints of child abuse, and they had three biological children. Just a couple of weeks later the man killed Sherry because she wouldn't stop crying. He shook her, hit her head against the floor, and stomped on her stomach with his foot, in front of three other children. He then blamed Sherry's death on her 3yo brother.

Posted by Manya on August 27th, 2016
---
Raashanai Coley
died on September 5th, 2014
11yo Raashanai From Illinois, USA, lived with her mom, stepdad, and two younger kids, her half-siblings. One day her mom called 911 because Raashanai was unresponsive. She died in hospital later on that night. Mom was charged with murder because Raashanai was malnourished, had scars and bruises, and died of a tear in her stomach caused by blunt force trauma. The neighbors were surprised to find out there was an 11yo girl living in the house; they saw the younger two children playing outside and taking school bus, but Raashanai was pulled out of school the previous year.

Posted by Manya on August 27th, 2016
---
Steven Reis
died on September 6th, 2015
55yo Mr Reis from Kentucky, USA, was an Air Force veteran who suffered from PTSD, depression, and diabetes. He disappeared in January of 2015, and his caretaker continued using his credit/debit card to receive his benefits. Nine months later, on September 6th, 2015, Mr Reis' body was found in the basement of an abandoned house. Cause of death was undetermined because the body has decomposed, so the caretaker was sentenced to four years for fraud and ordered to pay back $32,822 in restitution.

Posted by Manya on August 27th, 2016
---
Gunner Page
died on September 7th, 2015
3 months old Gunner from Tennessee, USA, was visiting with his dad from Monday night till Wednesday morning, when his mom was supposed to pick him up. Gunner was crying, his dad tried to calm him down, then tried to get in touch with his mom, and then shook Gunner till he stopped breathing, called ambulance, and told the doctors he had no idea what might have happened to the baby. Gunner died of brain injury five days later."I just snapped. I wish I could take it back. I try to be the best dad I can for the kids," the father said.

Posted by Manya on August 27th, 2016
---
Robert Watkins
died on September 8th, 2013
2yo Robert from Maryland, USA, was living with his mom's step father (whom he called "Pappy"), along with four other children raging in age from 5 months to 15 years. On September 8th Robert didn't eat his dinner, and Pappy lost it, kicking the 2yo into kitchen cabinets to the point of multiple skull fractures and multiple cuts and bruises.

Posted by Manya on July 8th, 2016
---
Daniel Valerio
died on September 8th, 1990
Two-year-old Daniel and his four-year-old brother Ben used to live with their mom and stepdad. Stepdad used to beat them up for crying; Daniel died from the beatings. The photo on the left shows him with a black eye. It was taken a few days before his death. Twenty one doctor saw Daniel with bruises and other marks, and not one of them contacted law enforcement. Daniel's death resulted in public outrage and the Australian laws regarding child abuse have been changed as a result. Now reporting suspected child abuse is mandatory for those who work with children: doctors, teachers, social workers, etc.

Posted by Manya on February 12th, 2016
---
Willow Long
died on September 9th, 2013
7yo Willow from Illinois, USA, lived with her mom, 3yo brother, grandma and grandpa, and a 22yo uncle. One day her grandparents were away at work, mom was at a bar, and the uncle was babysitting Willow and her brother. Two days later her body was found with a slashed throat, five stabs to the heart, and defensive wounds on her hands. The uncle said that Willow impaled herself on a stick so he killed her to put her out of her misery.

Posted by Manya on August 27th, 2016
---
Coral Ellen Burrows
died on September 9th, 2003
Coral was a 6yo girl from New Zealand whose stepdad used meth. He's been smoking it for five days straight, not sleeping and barely eating, when on September 9th he fed Coral Ellen and her 8yo brother breakfast, got them ready for school, and drove them there. It was raining, and while the man and the boy ran from the car to the school, Coral refused to and got cheeky. That's when he "lost the plot", according to him. He returned to the car and beat her unconscious, right there in the school parking lot; broke her jaw, and she bled a lot. He then drove around looking for a place to hide her body, and when he discovered she was still alive he broke her skull. "I didn't want her to suffer," he told police.
Coral's family released a public statement saying "Our plea to all New Zealander is to treasure your children and help keep safe."

Posted by Manya on March 5th, 2016
---
World Suicide Prevention Day
September 10th, 1960
As of 2011, an estimated one million people per year die by suicide or "a death every 40 seconds or about 3,000 every day." Suicide is the "most common cause of death for people aged 15-24." Brian Mishara, IASP president, noted that, "more people kill themselves than die in all wars, terrorist acts and interpersonal violence combined." The number of people who die by suicide is expected to reach 1.5 million per year by 2020.

Posted by Anonymous on September 10th, 2015
---
Lamar Hawkins III
died on September 10th, 2014
14yo Lamar from Brooklyn, NY, had a loving family: mom, dad, brothers, and sisters. He had medical problems at birth, and doctors said he only had a 20% chance of surviving infancy. "He fought through everything - everything - and he made it," his father said. However, he was small in statue, and that made him an easier target for bullies at school. The family moved to Florida, to help their son by changing the environment - but the bullying continued, and on September 10th Lamar shot himself in the bathroom on campus.

Posted by Manya on March 23rd, 2017
---
These are our tributes to those who have died as a result of child abuse, domestic violence, rape, religious abuse, or other types of abuse. Some of these people we knew personally, others we only heard of. Abuse is not a theoretical concept, it happens to real people, and costs lives. It's important to honor those we lost to abuse by telling their stories, so that the secret that killed them does not remain secret, and so that other lives might be saved, as a result of increased awareness.
---
Embed a memorial on your site or blog:
Copy-paste the code below to your site to display a name and a photo of someone who died through abuse on today's date; you can click on the photo to read their story. The widget uses no javascript, and can be resized to fit your layout; proportions are 3:5.
<iframe style="width:210px;height:350px;border:none;" src="http://www.fortrefuge.com/widgets/memorials.php"></iframe>
---
All our dreams can come true, if we have the courage to pursue them.
~ Walt Disney
This page was last updated on May 28th, 2017
© 2008-2017 Fort Refuge. Please don't reproduce without permission.