Memorial Wall
Click on photos to read the stories, or select a page below.
Those who cannot remember the past are condemned to repeat it.
~George Santayana
Roderick RJ Arrington, Jr
died on November 30th, 2012
RJ was a 7yo boy from Las Vegas beaten to death by his parents, Dina and Markiece Palmer, because he didn't finish his homework and lied about reading the Bible. Investigators said that his mom "stood by and let her husband" shake and beat RJ to death. When admitted to the hospital, he had extensive bruising and abrasions all over his body, from previous beatings (some of which were inflicted by his mom as well), and brain swelling. RJ died the following afternoon.

Posted by Manya on December 4th, 2015
---
Jeffrey Baldwin
died on November 30th, 2002
Jeffrey was a 5yo boy from Toronto, Canada who died of neglect. There's a bronze statue in Greenwood Park, Toronto depicting Jeffrey dressed as Superman, a superhero he loved. When he was 1yo, his parents lost custody due to allegations of abuse, and he and his older sister went to live with their grandparents.
According to later court testimony, Jeffrey and his sister were kept in a locked room at night with furnace vents shut, and when released were forced to eat with their hands from a mat on the floor. The boyfriend of Jeffrey's aunt who also lived in the house, declared that Jeffrey's grandmother did not love him or his sister, and that they were purely a "dollars and cents" matter, as his grandparents received social assistance for their care.
Jeffrey was covered in sores, bruises, and cuts, and died of septic shock. His weight at death was slightly less than his weight at his first birthday, almost five years earlier.

Posted by Manya on April 19th, 2012
---
Birthday of Ozzy Osbourne
born on December 3rd, 1948
John Michael "Ozzy" Osbourne. English singer,songerwriter and TV Personality and lead singer with Black Sabbath. Ozzy was born in Birmingham,England. Throughout his childhood he struggled with dyslexia,attention deficit disorder snd various learning disabilities. In an interview with The Daily Mirror he would say he had been sexually abused as a school boy. He told of how "two boys used to wait for me to come home from school.The felt me and touched me.It became a regular thing on the way home from school..it seemed to go on forever.." His personal life is well documented as is his drug and alcohol abuse.He has often commented on being puzzled how he has managed to survive 40 yrs of this abuse and gives credit to his wife Sharon for trying to help him overcome it. He has received numerous accolades including a Grammy Award,and being in the UK Music Hall of Fame.

Posted by eagle22 on October 9th, 2015
---
Ronin Shimizu
died on December 3rd, 2014
Ronin was a 12yo boy from California who committed suicide because he was bullied for being the only male cheerleader on the team. Here's the statement of his parents:
The tragic loss of our son has and will forever change our life. The love and support that we received from family, friends and the Folsom community has been immeasurable and words cannot begin to express our gratitude through this most difficult grieving process. The people close to our family know exactly who Ronin was, but since the story of this tragedy has spread worldwide, we want to take a minute to let the world know who he was. Ronin was one of the most loving, compassionate, empathetic, artistic and funny kids to grace this earth. Ronin was a child who was not afraid to follow his heart, and we as his parents did everything in our power to allow him to pursue his passions, while protecting him from the minority that could not understand the specialness he possessed. As you already know, Ronin loved to do Cheer, but he also loved art, fashion, being a Scout and most recently crew/rowing. It is true that because of his specialness, Ronin was a target of bullying by individuals that could not understand or accept his uniqueness. Ronin was not just a target of bullying because of his participation in cheer, but for him just being Ronin. We as his parents always knew that he would make an impact on the world, we just thought it would be in something like fashion design or art related. We had no idea that God and Buddha had a more important role for him, and we as his parents will make it our mission in life to turn this tragedy into something positive and hopefully prevent another senseless tragedy. In closing, please remember that education in regards to bullying prevention does not only need to occur in our schools but also in the home.
Thank you,
Brandon and Danielle Shimizu

Posted by Manya on February 27th, 2016
---
Nelson Mandela
died on December 5th, 2013
Nelson Mandela was a black South African anti-apartheid activist and later politician who became the first black President of South Africa (1994-1999). In 1962 he was convicted of the conspiracy to overthrow the state and sentenced to 27 yrs in prison. He served this sentence in Robbin Island and then later in Polismoor prison and Victor Verster prison. After an international campaign he was released in 1990 and so began his rise in public political life .
Mandela faced huge hardships during his years in prison. He suffered a brutal regime in prison,and experienced near starvation during those apartheid years.

Posted by eagle22 on September 29th, 2015
---
Birthday of Teri Hatcher
born on December 8th, 1964
Teri Hatcher American actress and writer,best known for "Desperate housewives". In March 2006 she revealed in an interview with Vanity fair that she had been sexually abused from the age of 7 by an uncle in marriage. In 2002 she had assisted Santa Clara county prosecutors with their indictment of the man for a more recent molestation that had led to his female victim to commit suicide at the age of 14. Hatcher said she had told the prosecutors about her own abuse because she was haunted by the thought of the 14 yo girl who had shot herself,and she feared the abuser would escape conviction.He went on to plead 4 counts of child molestation and was sentenced to 14 years in prison. Teri Hatcher has received many awards including a Golden Globe Award, 3 Screen Actor Guild Awards and a Primetime Emmy.

Posted by eagle22 on October 10th, 2015
---
Aqsa (Axa) Parvez
died on December 10th, 2007
Axa was a 16yo girl from Canada who didn't want to wear hijab. She was a teenager, wanted to look like everybody else, and women in hijabs sometimes get looks, especially after the 911 attacks. Axa was from a Muslim family of Pakistani origin, and her dad wanted her to wear hijab while outside. According to friends, she sometimes would change her clothing once she got to school, and then change back before going home. There was tension in the family, and a week before her murder Axa moved in with another family in the neighborhood. Around 8AM on December 10th, her father called 911 and said he had just killed his daughter. Axa was still alive when the police arrived, but died shortly after in a hospital. It was later discovered that it was her brother who strangled her. Both were sentenced to life imprisonment. Her father said, "My community will say you have not been able to control your daughter. This is my insult. She is making me naked." Axa was buried in an unmarked grave, and her family refused a donation of a gravestone and a memorial.

Posted by Manya on February 10th, 2016
---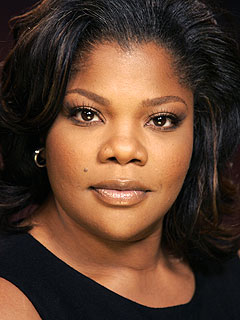 Birthday of Mo'Nique
born on December 11th, 1967
Monique Angela Hicks...Mo'Nique American actress and comedienne. In an interview in 2008 she revealed she had suffered sexual abuse from the ages of 7 until 11 at the hands of her brother. He would later abuse another child and be sentenced to 12 yrs in prison. Mo'Nique received critical acclaim for her role as an abusive mother in the film Precious

Posted by eagle22 on October 8th, 2015
---
Maria Lauterbach
died on December 14th, 2007
The mother of US Marine Lance Corporal Maria Lauterbach told police that Maria "claimed she had been raped by a senior Marine at her command, and that the investigation had gone sour.". Maria was eight months pregnant and preparing to testify against him, when he killed her with a crowbar and burnt her remains.

Posted by Manya on February 10th, 2016
---
Laronda Becker
died on December 15th, 2008
Laronda was shot by her ex-boyfriend, two years after she and their two children were granted a permanent order of protection against him due to domestic violence. He was to never contact her or the kids again. On December 15th he broke into her apartment (Florida, USA). Laronda, her mom (who was living there with her), and the two children barricaded themselves in the bedroom and called 911. He broke the door, shot Laronda in the head in front of the kids, tried to shoot their grandma as well (the gun malfunctioned), and finally shot himself too, when the police arrived. He survived, plead guilty to murder.

Posted by Manya on February 10th, 2016
---
Melissa Stoddard
died on December 17th, 2012
11yo Melissa from North Carolina, USA, had to move from her mom's home to her dad's and stepmom's because her older brother molested her and the children had to be separated. Melissa struggled with the new environment (she had autism), but was making progress in school. At home, however, she kept getting in trouble with her stepmom, who punished her in odd ways. For example, she restrained Melissa by tying her legs to her head, or by tying her arms and legs with shoelaces to a board that had holes drilled in it, beating her, and taping her mouth with duct tape. That's how Melissa died, of suffocation while being restrained overnight and having her mouth duct taped. Click on her name above to read a great and very informative page about her life, including interviews with her teachers and neighbors. Melissa was a good kid, and she liked rules once she figured them out. She just needed structure and stability.

Posted by Manya on July 5th, 2016
---
Kenneth White
died on December 18th, 2014
5yo Kenneth from New York, USA, and his two sisters (aged 4 and 5) were removed from their parents due to neglect, and lived in a mobile home with their aunt, 20yo cousin, 18yo family friend, ten cats, and five dogs.
On December 18th Kenneth's cousin was helping him with schoolwork but became frustrated when he kept giving wrong answers, and choked him till he became unresponsive. She dragged Kenneth across the street, threw him over a guardrail into a drainage ditch, and covered him with snow (knowing that he was still alive). She then made up a lie that Kenneth was kidnapped.
"I love my son more than anything in this world but I also love my niece and I know the kind of girl she was," Kenneth's mom said. "People need to realize the kind of girl that (she) really was with my children - because she was good with them. This is a tragedy and it hurts that nobody understands truly the person she really was."

Posted by Manya on September 13th, 2017
---
Avery Glynn Bacon
died on December 18th, 2012
6-month-old Avery from Ohio, USA, lived with his mom and mom's roommate, who shared his apartment with her in exchange for sex. On December 16th Avery's mom dropped him to the floor and bashed his head against the wall twice, fracturing his skull. "I seen the baby leave her arms," her roommate said. "...It just tripped me out. I was like, wow, puzzled. I ran toward her but by the time I got to her, she'd already picked him up." After that Avery's mom left the house to engage in prostitution, while the roommate babysat Avery. When she returned home, he insisted they take the baby to the hospital. Avery died two days later.
There was a family who loved Avery, took care of him for much of his life, and was hoping to adopt him. "I can and will be the voice of Avery, and I know that deep down he has already forgiven you because Avery didn't know how to hate; he didn't know how to be mad at anyone!" they said. "All Avery knew how to do in his short, wonderful life was to love."

Posted by Manya on June 8th, 2017
---
Gillick competence ruling
December 20th, 1984
The initial case was on whether doctors can prescribe contraceptives to youth under 16 without parental consent, initiated by Mrs. Victoria Gillick who was against it. The final ruling is broader in scope than merely medical consent. It lays down that the authority of parents to make decisions for their minor children is not absolute, but diminishes with the child's evolving maturity; except in situations that are regulated otherwise by statute, the right to make a decision on any particular matter concerning the child shifts from the parent to the child when the child reaches sufficient maturity to be capable of making up his or her own mind on the matter requiring decision. The case is binding in England and Wales, and has been approved in Australia, Canada and New Zealand.

Posted by Manya on September 8th, 2015
---
Tyreke-Evans
died on December 20th, 2011
4yo Tyreke and his 3yo brother from Tennesee, USA, were beaten by their mom's boyfriend. The neighbors asked the mother about constant screaming coming from their apartment, and "she's say 'oh, he's just getting his *** whupped, you know. As in spanking." Child protective services were aware of the situation, but didn't have enough evidence to remove the children from this household. On December 20th the boys were taken to a hospital; the younger boy survived (though spent a long time in ICU). Tyreke died of multiple blunt force trauma: brain swelling, fractured ribs, lacerations to his liver and bowels, needle punctures, and multiple bruises.
The boys had a father and grandparents. "If you felt like you wanted [the boyfriend] to stay, you should have, out of concern for your kids, let them go," said one of the neighbors.

Posted by Manya on March 27th, 2016
---
Ryon Smith
died on December 24th, 2005
Ryon was a 6yo boy from Missouri, USA, who didn't get along with his mom's boyfriend. The man locked Ryon in the closet because "he couldn't get any peace", and it was for so long that Ryon peed himself. Ryon called the man a racial slur (the man was black, Ryon's mom was white). As a punishment for that, the man beat the boy to death. The couple didn't call 911 till Ryon's body started to decompose.

Posted by Manya on February 12th, 2016
---
Ryan Lovell-Hancox
died on December 24th, 2008
Ryan was a 3yo boy from UK, and his mom wasn't coping too well, so she paid her cousin £40 a week to look after Ryan for a month before Christmas. This cousin, 19yo Kayley Boleyn, was living with her boyfriend, 25yo Christopher Taylor, and all three were "known" to statutory authorities. In fact, Taylor even visited his probation officer with Ryan, but somehow that never rang a bell. Ryan died of severe blow to his head. At the time of death he had 70 injuries on his body. Earlier that day, a social worker visited their house, saw Ryan covered with a bed sheet and heard him moaning. The social worker assumed the boy was just waking up, and didn't lift the sheet to look.

Posted by Manya on February 13th, 2016
---
Kassie (Girlfriend)
died on December 25th, 2008
Kassie had bipolar. We had an argument which led her to go to an old roof where we used to hang out. She jumped. That was the moment I developed Dissociative Identity Disorder. I feel to blame for the incident. It's hard to keep going sometimes, but I know she wouldn't want me to waste my life as well. I just miss her, is all..

Posted by Luke on March 29th, 2013
---
Aniarael Macias
died on December 25th, 2013
Ania was a 13yo girl from Arizona, USA, whose parents were going through a rough divorce. Her mom didn't want her dad to have custody of the kids (Ania had three siblings). She left a suicide note saying that she will kill herself and the kids. On Christmas he was coming to pick them up, and she attacked him with a knife, causing multiple stab wounds. He drove away and called 911. The police found her sitting on the bed with three younger children, in the middle of a suicide attempt, and Ania's body in the bathroom. Children had trace amounts of narcotics in their system, and explained that their mom made them take her prescription medication, but Ania refused, and mom strangled her with her bare hands instead. The woman pled not guilty.

Posted by Manya on March 5th, 2016
---
Kristy Bamu
died on December 25th, 2010
15yo Kristy and his four brothers and sisters came to London for Christmas, to visit with their older sister and her husband. The couple accused their visitors of practicing kindoki (African witchcraft/sorcery/voodoo) and decided they needed deliverance. To accomplish this goal, they were beating on the siblings for three days, refusing to let them eat, drink, or sleep, forcing them to admit that they were sorcerers, tell on each other, and hurt each other. Kristy was tortured to death. The details are too graphic to post here, you can read them if you click on his name. When the police arrived on scene, "All were standing in the living room, hysterical, terrified and soaking wet. None of them spoke any English. Both girls appeared to be injured," according to court testimony.

Posted by Manya on February 5th, 2016
---
Aliahna Lemmon
died on December 26th, 2011
9yo Aliahna from Indiana, USA, had a grandpa who was a convicted child molester. He lived in a mobile home park of about two dozen homes, where 15 other child molesters lived. He was ill, and Aliahna's mom moved there to help care for him, because he assured her the kids will be in no danger. The day after Christmas she wasn't feeling well, and asked a neighbor (also an ex-convict) to babysit her girls, 9yo Aliahna and her 6yo sister. He killed Aliahna and dismembered her body.

Posted by Manya on July 5th, 2016
---
Omaree Varela
died on December 27th, 2013
9yo Omaree from New Mexico, USA, lived with his mom, stepdad, and two siblings. Both parents had a history of drug-related offenses. Child Protective Services received multiple reports about suspected abuse of the children; Omaree showed up to school with bruises. In June he called 911 because his mom and step dad were yelling and threatening him, they could be heard on the background, and it was disturbing enough that the 911 operator dispatched police officers to Omaree's home. The officers, however, left without making a report. "You guys seem like a good family," one of them said to the parents. "A decent family. Just be careful what you guys say when you say stuff like that. I am going to overlook it right now." They promised to contact Child Protective Services, but never did. Omaree was stomped to death six months later. "I didn't do it," his mom said. "It wasn't intentional. It was an accident. I was disciplining him. I kicked him the wrong way. It was an accident." Both parents were found guilty and sentenced.

Posted by Manya on October 17th, 2017
---
Jyoti Singh Pandey (Nirbhaya)
died on December 29th, 2012
Jyoti was a 23yo girl from Delhi, India. Her dad sold his farm land and worked double shifts to give her an education, because she wanted to study and he loved her. "It never entered our hearts to ever discriminate," - he said, - "How could I be happy if my son is happy and my daughter isn't? And it was impossible to refuse a little girl who loved going to school."
On December 16th, Jyoti and her male friend saw a movie together in South Delhi, and at 9:30PM took a bus home. There were six other people on that bus, they all assaulted Jyoti and her friend, broke his ribs and knocked him unconscious, and violently beaten and raped Jyoti with a metal rod, before throwing them both on the side of the road. Jyoti fought back, leaving bite marks on all of her assailants. The friend survived, while Jyoti died a week later, after undergoing multiple surgeries to remove her inflamed intestines and reproductive organs.
The incident (commonly referred to as "the 2012 Delhi gang rape") resulted in public protests against the state and central governments for failing to provide adequate security for women. The Indian government re-evaluated its laws concerning rape prosecutions, passed multiple new laws and set up six new courts. Critics argue that the legal system remains slow to hear and prosecute rape cases, but most agree that the case has resulted in a tremendous increase in the public discussion of crimes against women and statistics show that there has been an improvement in the number of women willing to file a crime report.
Indian laws forbid disclosing rape victims' identity to the public without consent of their family, so initially Jyoti was referred to as Nirbhaya, "fearless".

Posted by Manya on October 17th, 2015
---
Virginia
died on December 31st, 2008
She was the most courageous and outgoing person I knew, and I wish I had been there more for her. She took her own life two days after my birthday.

Posted by Casey on July 17th, 2009
---
Laura Aceves
died on December 31st, 2012
Laura was a 21yo mother from Arkansas, USA. She worked at a Tyson Foods plant, deboning chicken. Her apartment complex manager describes her as a "very, very sweet girl". "She went to work, and came home, and took care of her son," he said, "I don't think I ever saw her without a smile."
Laura had a violent ex, Victor Acuna-Sanchez, the father of her 4 months old son. He was out on bail, awaiting trial for previous attacks on Laura, including a felony for aggravated assault. Victor was under court order to have no contact with Laura and to check in with probation by phone twice week. He followed neither order, kept threatening to kill Laura, physically assaulting her, and damaging her property. She kept calling the police, but somehow they were unable to protect her. Laura's body was found in her apartment, with a gunshot wound to her head, and her 4 months old son covered in her blood. Victor was arrested the same evening in his mom's house, hiding in the shower with a .22-caliber handgun.

Posted by Manya on February 2nd, 2016
---
Jeffrey Fehr
died on January 1st, 2012
18yo Jeffrey from California, USA, committed suicide because he was bullied for being gay. The bullying started as early as 3rd grade and continued till his death. "Jeff loved everyone with everything he had," said his friend. "He always wanted everyone to get along, without drama. He was a leader." Jeffrey's parents supported him, signed him up for counseling for depression, and encouraged him to pursue art, theater, dance, and cheerleading. He hung himself on New Year's day. "So many people gained strength from Jeff," his father said. "The unfortunate part is that Jeff didn't realize it."

Posted by Manya on March 5th, 2017
---
T.M.
died on January 3rd, 1999
May you rest in peace.

Posted by secretsouls on May 9th, 2008
---
Alexa Linboom
died on January 3rd, 2012
5yo Alexa from Tennessee, USA, stole a sip of grape soda from her stepmom on New Year's Day. For that, her dad and stepmom forced her to drink two and a half liters of soda and water over one-to-two hours. Alexa went unconscious and died in the hospital two days later. Both adults pled guilty to murder.

Posted by Manya on July 29th, 2016
---
Junko Furuta
died on January 4th, 1989
Junko was a 16yo highschool student from Tokyo, Japan. She was walking home from school when abducted by four boys roughly her age (all under 18), that she didn't know, and was raped, tortured, and mutilated for six weeks, before they killed her and disposed of the body by placing it in a 55 gallon drum filled with concrete.
They never met her before and had no grudge against her - they picked her at random, just because they could. What they did to her during those 44 days is too graphic to post here (click on her name if you want to read about it), but another disturbing part of the story is that this was happening in the home of one of the boys, with his parents present at least some of the time. They said they thought Junko was his girlfriend, and/or they were too scared of their son to say anything.

Posted by Zoe on July 28th, 2009
---
These are our tributes to those who have died as a result of child abuse, domestic violence, rape, religious abuse, or other types of abuse. Some of these people we knew personally, others we only heard of. Abuse is not a theoretical concept, it happens to real people, and costs lives. It's important to honor those we lost to abuse by telling their stories, so that the secret that killed them does not remain secret, and so that other lives might be saved, as a result of increased awareness.
---
Embed a memorial on your site or blog:
Copy-paste the code below to your site to display a name and a photo of someone who died through abuse on today's date; you can click on the photo to read their story. The widget uses no javascript, and can be resized to fit your layout; proportions are 3:5.
<iframe style="width:210px;height:350px;border:none;" src="http://www.fortrefuge.com/widgets/memorials.php"></iframe>
---
Whatever you do will be insignificant, but it is very important that you do it.
~ Mahatma Gandhi
This page was last updated on September 27th, 2017
© 2008-2017 Fort Refuge. Please don't reproduce without permission.