Memorial Wall
Click on photos to read the stories, or select a page below.
Those who cannot remember the past are condemned to repeat it.
~George Santayana
Junko Furuta
died on January 4th, 1989
Junko was a 16yo highschool student from Tokyo, Japan. She was walking home from school when abducted by four boys roughly her age (all under 18), that she didn't know, and was raped, tortured, and mutilated for six weeks, before they killed her and disposed of the body by placing it in a 55 gallon drum filled with concrete.
They never met her before and had no grudge against her - they picked her at random, just because they could. What they did to her during those 44 days is too graphic to post here (click on her name if you want to read about it), but another disturbing part of the story is that this was happening in the home of one of the boys, with his parents present at least some of the time. They said they thought Junko was his girlfriend, and/or they were too scared of their son to say anything.

Posted by Zoe on July 28th, 2009
---
Nixzmary Brown
died on January 11th, 2006
Nicky was a 7yo girl from Brooklyn, NY, who was repeatedly beaten, molested, and tortured, and finally murdered by her stepdad, while her mom ignored it and/or participated. There were numerous reports to Child Protective services, starting from back when Nicky was 5yo. Neighbors called, and school called too, when she came to classes with a black eye. At the time CPS was "swamped" with cases and the reports weren't followed up. Nicky was kept in a locked room with a cat litter box and a chair, to which Nicky was often tied and/or duct taped. Her head was hit against a bathtub. She was molested by more than one person. On January 11th she was beaten to death for stealing a cup of yogurt. She did not take that yogurt, it was still there in the fridge, when the police arrived.
The case resulted in public outrage and a few changes in CPS administration. Specifically, 525 more social workers were hired, and a police officer is now assigned to each case, to serve as a link between law enforcement, child protective services, and school.

Posted by Manya on December 22nd, 2015
---
Cyrus Belt
died on January 17th, 2008
Cyrus was a 24-month-old boy from Hawaii. His mom was going to smoke crystal meth, so she left Cyrus with his dad and another man. That man was also high on meth, he took the baby to a three-story-high highway overpass bridge and threw him down, where Cyrus was then ran over by a delivery truck. Interestingly, his dad sued the state for failing to protect his son, because there were prior DHS reports about his mother's drug use.

Posted by Manya on February 10th, 2016
---
Chantal
died on January 19th, 2004
We didn't know each other long, but our fight was the same. Your suicide rocked me to the core. On one hand, I was so happy that you were not longer having to fight. On the other hand, I felt even more alone. I pray you have spent the last four years in peace. Miss you.

Posted by Bravehearts on January 4th, 2009
---
Malaya Faith Heun
died on January 21st, 2014
Malaya was a 15-month-old girl from North Carolina, who was beat to death. Her mom worked 18hr shifts 5-6 days a week, supporting the family, and left Malaya with her aunt. Malaya died of septic shock following blunt force trauma to the abdomen. The autopsy report listed several injuries including clavicle and rib fractures, some bruising on her head and hemorrhaging. "That was my sister. I left her with people I thought I could trust, " said Malaya's mom.

Posted by Manya on February 27th, 2016
---
Sirita Sotelo
died on January 21st, 2005
Sirita was a 3yo girl from Seattle, USA, whose mom was incarcerated on drug charges. Sirita was placed with foster parents who loved her. She liked to sing, dance, dress up, and used to delay her bedtime by asking to look at Mars. She could point it out in the sky because her foster dad taught her how.
A year later Sirita was removed from her foster parents and placed with her dad and stepmom. And another year later Sirita was found dead, with a fractured skull and severed liver. "My intentions were to help Sirita, never to harm her in any way," said her stepmom. "I tried so hard... but she struggled every day, never smiled. (...) I do remember that I lost it; my mind went blank," she said.
The stepmom suffered from depression, PTSD, and other mental health issues, because she was sexually abused as a teenager, and had a drug-addicted father. However, the prosecutor said, "It is inconceivable anyone could be so depressed, so angry they would commit the acts of violence that the defendant did in this case."

Posted by Manya on February 15th, 2016
---
Chloe Siokos
died on January 22nd, 2013
80yo Mrs Siokos lived with her husband in a house in North London, UK. They didn't get along, and separated the house into two flats; Mrs Siokos lived downstairs, and her husband lived upstairs. At 6AM on January 22nd, 2013, neighbors called 999 because the house was on fire. Inside was the body of Mrs Siokos with stab wounds, and the body of her husband with no injuries apart from those caused by the fire. The police doesn't believe anyone else was involved in the crime, and that the fire was intentional because petroleum was poured over the house first. "She was a wonderful, feisty woman who was great with my children. She had many tales of when she worked in the rag trade running a clothing factory. Everyone round here liked her and she will be missed, " said one of Mrs Siokos friends.

Posted by Manya on March 7th, 2016
---
Garnett-Paul Spears
died on January 23rd, 2014
5yo Garnett, known online as "G", was killed by his mom for attention. Since the time he was born she kept blogging about his various illnesses, posting photos and prayer requests on social media, receiving sympathy as a single mother of a disabled child. Finally she filled his feeding bag with a lethal amount of salt, and kept blogging about her hardship as the boy was dying. "Throughout his five years, Garnett Spears was forced to suffer through repeated hospitalizations, unneeded surgical procedures and ultimately poisoning with salt, all at the hands of the one person who should have been his ultimate protector: his mother," said the District Attorney after the mother was convicted of second degree murder. "Using the child's 'illnesses' to self aggrandize herself, her actions directly lead to her son's tortured death," the prosecutor said.

Posted by Manya on July 8th, 2016
---
International Holocaust Remembrance Day
January 27th, 2005
This day commemorates the genocide that resulted in the death of an estimated 6 million Jews, 1 million Roma, 250,000 mentally and physically disabled people, and 9,000 homosexual men by the Nazi regime and its collaborators during World War Two. Aside from getting murdered, people were placed in concentration camps and abused in various ways: through starvation, medical neglect, torture, physical abuse, rape, sexual abuse of children, indescribable emotional abuse obviously, and various other forms of trauma.

Posted by Manya on January 27th, 2015
---
Van Breda Family
died on January 27th, 2015
On 27 January 2015, a brutal murder occurred in the van Breda family home. It is alleged that the youngest son, Henri, of the van Breda family killed his parents, Martin and Teresa, and his brother, Rudi, with an axe. His younger sister was critically injured as well, but did survive the attack. Since 2015 it has been proved that Henri was addicted to drugs and has since been rehabilitated. The case is still ongoing and he has not yet been proven guilty. The van Breda family was a very kind family and did not deserve the brutal killing they had to endure. My heart goes out to Marli van Breda and I hope justice is served.

Posted by Anon on February 3rd, 2017
---
T.J
died on January 28th, 2011
We spent grade ten art class together, we sat at the same table, we talked and were friends. Words cannot express how tragic it was when you went missing, and no one expected that it would end this way. I mean, people go missing and show up just fine in this town all the time, right? I had to leave the town, I couldn't stand going pas that place they found you, such a well known place, it just blows my mind. RIP

Posted by S on November 13th, 2013
---
Lareeb Khan
died on January 28th, 2015
Lareeb, a 19yo dental technician from Germany, was a victim of honour killing. Her mom said, "Lareeb stayed away from the home for several nights in a row and stopped wearing the headscarf. One day we received a letter from the police saying she had been caught trying to steal condoms. At this point it became clear that there was sexual contact. When I showed the letter to my husband he snapped." Lareeb was grounded and beaten, but continued seeing her boyfriend. One night her father strangled her to death with his bare hands. The judge said, "You lived in two cultural worlds. It is not the case that you may not be allowed to live in your own culture. But you must also deal with our values."

Posted by Manya on July 5th, 2016
---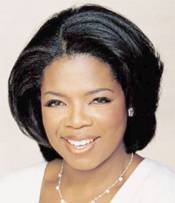 Birthday of Oprah Winfrey
born on January 29th, 1954
Oprah Winfrey Actress,chat show host and philanthropist. Winfrey was born into extreme poverty and has said she was raped at 9, and abused and molested by her cousin,uncle and family friend. At 13 she ran away from home,became pregnant and gave birth to a son who died shortly afterwards. Throughout her childhood she faced neglect and racism. She blames her weight problems on her emotional turmoil and cites her grandmother Hattie Mae as the one who offered her encouragement to speak in public and the one "who gave me a positive sense of myself..." She has appeared in many films and has also wriiten many articles. She has done much for the poor children of South Africa and has opened Oprah Winfrey Leadership Academy for Girls near Johannesburg. She is reputed to be the most influencial woman in America and rates as one of the most wealthy Afro American too.

Posted by eagle22 on October 8th, 2015
---
Prince v. Massachusetts Ruling
January 31st, 1944
Sarah Prince, a Jehovah's Witness, was a guardian of 9yo Betty M. Simmons, whom she brought downtown to preach on the streets. Preaching involved distributing literature and collecting contributions. Child labor law in Massachusetts at the time forbade boys under 12 and girls under 18 to sell anything on streets, because it's dangerous and unsanitary. Mrs Prince, however, argued that the state is interfering with her parenting and with her and Betty's right to exercise their religion. The historical US Supreme Court Decision was that parental authority is not absolute and can be permissibly restricted if doing so is in the interests of a child's welfare:
...neither the rights of religion nor the rights of parenthood are beyond limitation... The right to practice religion freely does not include the right to expose the community or the child to communicable disease or the latter to ill-health or death (...) Parents may be free to become martyrs themselves. But it does not follow they are free, in identical circumstances, to make martyrs of their children before they have reached the age of full and legal discretion when they can make that choice for themselves.

Posted by Anonymous on August 12th, 2015
---
Rebecca Eldemire
died on February 1st, 2015
21yo Rebecca from Ohio, USA, was a junior student at Miami University, geography major. She was killed by her boyfriend the day after they broke up. He took it hard, so hard that she called the police for protection when she discovered he's coming to her house the next day. But when he arrived and was frisked by the police (because she knew he had guns and was concerned about it) - they spoke some and she let him in and told the police officers all was fine. When the police left, he went back to his car, got his gun, shot Rebecca, and then himself. miamistudents.net published a great page titled
"The Becca We Remember,"
with tons of people who knew Rebecca sharing what she was like. "We don't want her to be remembered just as the girl who died," said Alicia. "We want her to be known as the girl who lived; a girl who had a strong spirit and loved everything on the Earth."

Posted by Manya on June 26th, 2016
---
Amy Dye
died on February 5th, 2011
Amy was a 9yo girl from Kentucky who stayed with a foster family and was beaten to death. At first her 17yo adoptive brother was charged with murder and plead guilty, but his conviction was overturned by the Supreme Court because investigating police officers coerced him to confess. It's unclear who killed Amy, but here were CPS reports alleging she was abused starting from 2007. On one occasion she was beat up by her oldest brother, but foster mom threatened to spank Amy if she told anyone. Ryan Craig, owner of local newspaper who was covering the case and filed the open records request for the abuse reports, said "Amy Dye should not have been in that home. You can place blame anywhere you want to, but the bottom line is that when we got those records, it showed that she should not have been in that home.".

Posted by Manya on February 27th, 2016
---
International Day of Zero Tolerance to FGM
February 6th, 2003
Female Genital Mutilation is the ritual removal of some or all of the external female genitalia. Typically carried out by a traditional circumciser using a blade or razor (with or without anaesthesia), FGM is concentrated in 27 African countries, Yemen and Iraqi Kurdistan, and found elsewhere in Asia, the Middle East, and among diaspora communities around the world. The age at which it is conducted varies from days after birth to puberty; in half the countries for which national figures are available, most girls are cut before the age of five. FGM has been outlawed or restricted in most of the countries in which it occurs, but the laws are poorly enforced. Over 130 million women and girls have experienced it.

Posted by Anonymous on February 6th, 2014
---
Birthday of Axl Rose
born on February 6th, 1962
Axl Rose. Songwriter and musician. Lead vocalist and only remaining original member of Guns N' Roses. Axl Rose has been voted one of the best rock singers of all time. Born into a Pentecostal family which he later described as oppressive Rose would exhibit during his late teens what a psychiatrist would conclude as evidence of pyschosis. At 26 he was diagnosed with Bipolar disorder. In 1992,after undergoing past life regression therapy he uncovered memories of being sexually abused by his biological father aged 2yo. He also stated that he was physically abused by his stepfather.. A staunch believer in homeopathy and past life regression therapy he would later claim that the early CSA stopped his emotional growth at two. He was quoted as saying "..when they talk about Axl Rose being a screaming two year old they are right..."

Posted by eagle22 on October 6th, 2015
---
Lydia Schatz
died on February 6th, 2010
In 2007 Lydia and her sister Zariah were adopted from Liberia by a Californian family that claimed to follow the teachings about child discipline of the "No Greater Joy Ministries", a Fundamentalist Christian organization. On February 5th, 2010, 7yo Lydia and 11yo Zaria were severely beaten (aka "disciplined") for nine hours with a plumbing line, because Zariah was "being a liar and a bad influence on the 7-year-old," and Lydia had mispronounced a word during a homeschooling lesson. Zariah survived, though suffered kidney failure and other injuries. Lydia died in the hospital the next day.

Posted by Zoe on August 26th, 2011
---
Charles Dickens
born on February 7th, 1812
Oliver Twist
, Dickens' second novel, is the first in the English language to centre upon an abused child (or any child for that matter). The book calls attention to various contemporary social evils, including child labour and the recruitment of children as criminals. Written more than two hundred years ago, it still provides consolation to those who were abused as children, as, while social structures and laws change, we all can relate to the general feeling of helplessness and despair of being treated unfairly, being unloved, and not knowing what have we done to cause this or how to fix it.

Posted by Manya on September 8th, 2015
---
These are our tributes to those who have died as a result of child abuse, domestic violence, rape, religious abuse, or other types of abuse. Some of these people we knew personally, others we only heard of. Abuse is not a theoretical concept, it happens to real people, and costs lives. It's important to honor those we lost to abuse by telling their stories, so that the secret that killed them does not remain secret, and so that other lives might be saved, as a result of increased awareness.
---
Embed a memorial on your site or blog:
This widget displays a name and a photo of someone who died through abuse on today's date. It uses no javascript, and can be resized dynamically. Proportions are 3:5, and the optimal size is somewhere between 210x350 (displayed on the left) and 300x500. As of January 2017, about 5 days a month are missing an anniversary. On these days the widget displays an image of a burning candle and a link to main Memorial Wall page.
Copy-paste this code to your site:
<iframe style="width:210px;height:350px;border:none;" src="http://www.fortrefuge.com/widgets/memorials.php"></iframe>
---
No man chooses evil because it is evil; he only mistakes it for happiness, the good he seeks.
~ Mary Wollstonecraft Shelley
This page was last updated on February 12th, 2017
© 2008-2017 Fort Refuge. Please don't reproduce without permission.